Bellson the Tech Innovator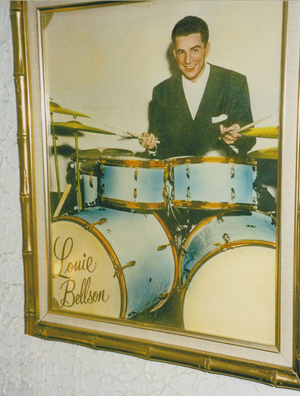 DRUM! WEEKLY's (3-5-2022) Story of the Week "Double Bass Legends: A Short History" leads with Louie Bellson, inventor of the double-bass drum setup. (Tap pic for story)
Bellson pioneered double-bass, but his pal Bozzio takes it to a new level!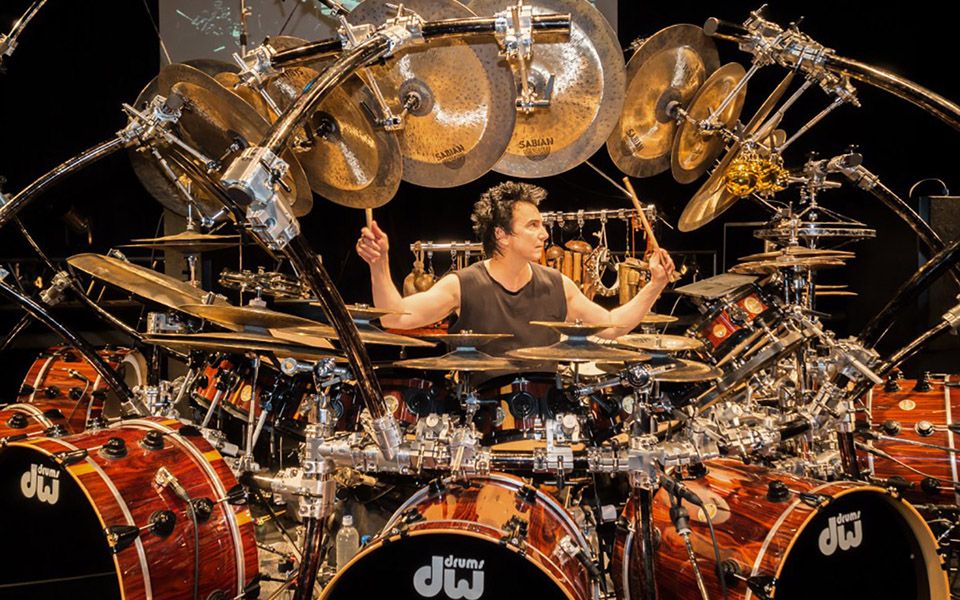 Terry Bozzio's incredible drum solo (tap pic for video)
"Terry, man, ya gotta be kiddin'!" --Mrs. B 
What say you?  Guestbook 
(from our May 2022 Newsletter)
Q: Remember the gigantic Bozzio drumset in last month's newsletter?  We asked for your opinions and boy, did you respond!
For example, fan Randy Heitin wrote: 
"Since the last email connected Bells[on] with Terry Bozzio I thought I would send along a picture I took at the 1993 Modern Drummer Drum Festival of Terry Bozzio literally at the feet of the double bass drum 'master' seeing how it's done."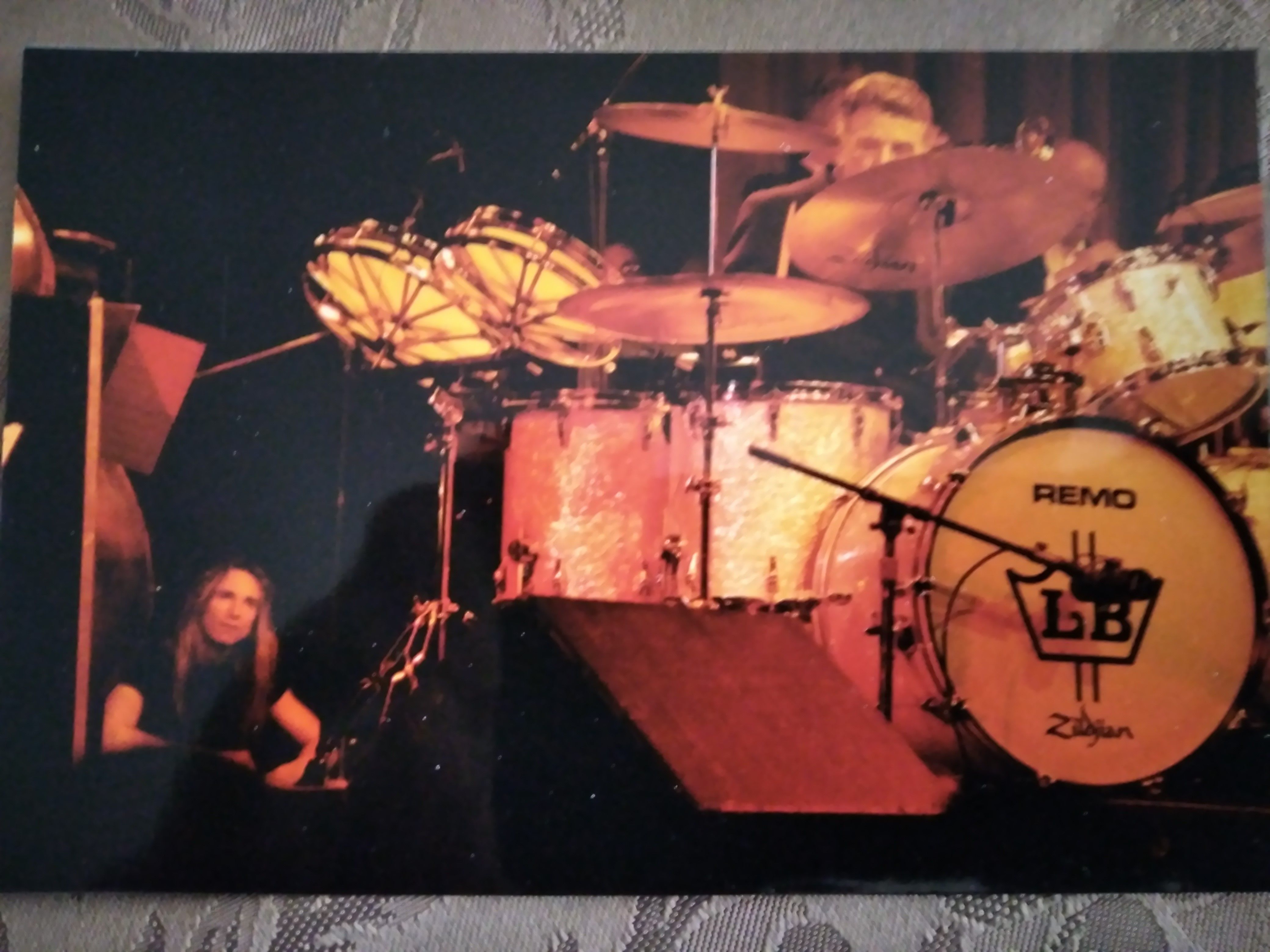 Further, Randy reminisces: 
"Another highlight of the 1993 Festival for me was when I was standing in the back of the theatre with Lou when Ginger Baker was performing. During the Q&A portion of Baker's performance he fielded a question about his use of double bass drums. While answering the question he made it clear that the man who invented and introduced the use of double bass drums to the world was Louie Bellson. The crowd applauded as Louie grabbed my arm and said "Did you hear what he said". As you may be aware, Baker popularized the use of 2 bass drums in the 60's and was unfairly credited with its creation by the Rock crowd of that time. It was neat to be with Lou and feel his reaction to Baker's acknowledgment." 
Mrs. B responds: "Wow – works for me!" 
Have your say: Guestbook 
For more on double-bass history: Early Drumsets